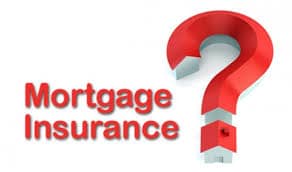 Mortgage Default Insurance, commonly referred to as Mortgage Insurance, is typically required by lenders when home buyers make down payment of less than 20% of the purchase price.
There are two types of mortgage options:
Conventional Mortgages – on loans with a minimum 20% down payment
High-Ratio mortgages – on loans with a less than 20% down payment
In Canada, mortgage insurance is required federally on high-ratio mortgages – that is, mortgages with a down payment of 20% or less. This insurance, which protects the lender in case of borrower default, give lenders the flexibility to offer borrowers with a low down-payment, the same low interest rates they would offer to homebuyers with more equity.
Mortgage insurance premiums are based on the amount of the mortgage and although they can be paid in a lump sum upon closing, they are normally added to the mortgage amount and paid over the length of the mortgage.
For a purchase price of $500,000 or less, the minimum down payment is 5%. When the purchase price is above $500,000, the minimum down payment is 5% for the first $500,000 and 10% for the remaining portion. Mortgage loan insurance is available only for properties with a purchase price or as-improved / renovated value below $1 million.
There are three mortgage default insurance providers in Canada. The Canada Mortgage and Housing Corporation (CMHC) , Genworth Financial and Canada Guaranty.
CMHC announced last Friday that it was tightening the rules for mortgage default insurance applicants staring in July.
Limiting Gross Debt Service ratios
Limiting the Total Debt Service Ratios
Raising the minimum credit score to 680 for at least one borrower.
Banning non-traditional sources of down-payment that 'increase indebtedness'
These changes will mean that people will be able to afford less and those with bruised credit, will no longer have an option until their credit score increase.
Genworth MI Canada Inc however announced on Monday, that it is not planning to change its underwriting policy. Saying that existing policies allow the company 'to prudently adjudicate and manage its mortgage insurance exposure". Genworth is the largest private sector residential mortgage insurer in Canada.
Canada Guaranty, on the same day, also confirmed that 'no changes to underwriting policy are contemplated as a result of recent industry announcements.' Also saying that 'recent insurer announcements relating to down payment and minimum credit score represents a very small component of their business, and they will continue to be prudent in these areas. Given implementation of the qualifying stress test and historic default patterns, they do not anticipate borrower debt service ratios at time of origination, to be a significant predictor of mortgage defaults.
If you are looking to purchase your first home, don't hesitate to contact us to see what your mortgage options are.
Original article: www.ipolitics.ca