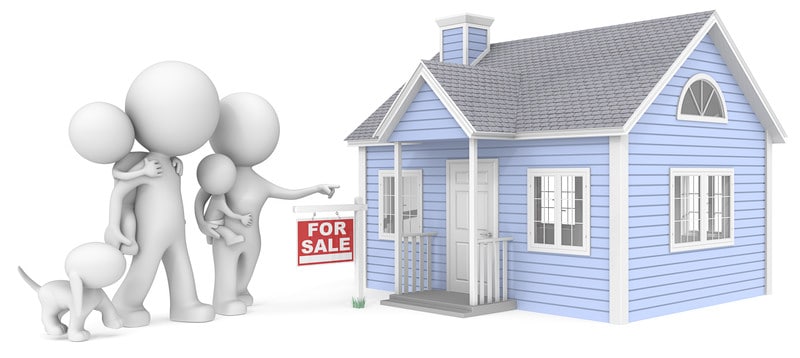 Canadian real estate prices are back to growing after seeing minor price declines for half of a year, so do you think you are financially ready for a mortgage now? The Canadian Real Estate Association reported that home sales rose 12.6% in July from a year earlier and were up 3.5% seasonally adjusted from June.
The increase came as sales were up in markets like Moncton, BC's Lower Mainland, Calgary, Edmonton, Greater Toronto Area, Hamilton-Burlington, Ottawa and Montreal. Sales were down in Regina, Saskatoon and Windsor-Essex. A year ago, nobody knew where the Vancouver market was headed but consumer confidence has returned to the market according to Jason Turcotte, the VP of Development for Cressey Development Group. He used the city's single-family detached market as example. "A year ago, the single-family market was virtually non-existent, he said of the 32% year-over-year sales increase. Now there's reason to be cautiously optimistic because it's a sign that comfort has returned to the market and we're seeing 'normal' activity."
The benchmark price for detached properties remains exorbitant at $1,417,000, however it's a 10.5% year-over-year decrease from July 2018 and a 0.5% drop fro the previous month. Moreover, the Canada Mortgage and Housing Corporation just designated Vancouver's housing market stability as 'moderate' after being 'highly vulnerable' for the past three years. When they talk about prices and affordability, it's still very much in their red zone, he said. The reason for the designation had to do with the slowing pace of sales and the slight reduction of pricing, but the latter alone wouldn't have done it. It's not an overheated marketplace where demand exceeds supply, which drives prices up at unprecedented levels.
If we look at prices relative to local incomes, they're still unaffordable and there's no question, we have to recognize we're not only a local economy, we have global appeal with growth of high-income immigration. The strong demand here will, from a global interest perspective, keep prices high.
On a positive note, the BC government, along with Canada Mortgage and Housing Corporation, announced a $75-million investment in the construction of over a thousand affordable housing units across the province. The investment will help ensure that more British Columbians in need, find safe and secure homes, says Spencer Chandra Herbert, MLA of Vancouver-West End.
If you are looking to purchase your first home, don't delay, contact us to see what you can qualify for.
Original articles: www.mortgagebrokernews.ca.news & www.huddle.today/canadian-real-estate