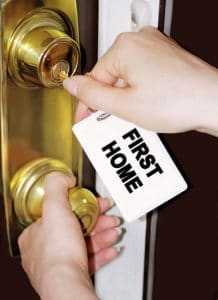 Buying a home is one of the biggest financial decisions you will make.  As a First Time Homebuyer, it is important that you know about the various programs that are available to you.
Mortgage industry officials say the government's First Time Home buyer program is likely to fall far short of its goal of making real state more affordable to many new buyers.    The federal government released new details of the program this week, outlining how it offers to top up a First Time Homebuyer's down payment, with an interest-free payment as a way to make monthly mortgage payments lower.  The first problem for buyers is that Canada Mortgage and Housing Corporation (CMHC), which will be running the program, will hold a piece of the home's equity in return for providing the interest-free funds. 
When the home is sold, the owner must pay CMHC back a portion of the value if it has risen.  The government would take a loss if the value falls.   The program will launch September 02, 2019.
As announced in the budget in March 2019, the new incentive will be available to First Time Homebuyers with household incomes of less than $120,000.  The incentive is worth up to 5% for the purchase of an existing home and up to 10% for a new build.   The homeowner won't have to pay interest on the incentive, but the money must be paid back after 25 years or when the property is sold, whichever occurs first.    Government officials explained in a technical briefing that when the time comes for a property owner to pay back the incentive, the value of the incentive will be increased or decreased by the same percentage that the overall value of the property has risen or fallen.
The amount of the insured mortgage plus the CMHC incentive, would be capped at 4 times the homebuyer's annual incomes, or up to $480,000.  This means that the most expensive home you can hope to buy under the plan would be worth somewhere between $500,000 and $600,000 depending on the size of your down payment.   This means that in the two most expensive cities, Toronto and Vancouver, where we would suggest First Time Homebuyers need the most support, this solution is not really going to do that.
Click here for the guidelines on the program.
Don't delay, contact us before you go house hunting to get expert advice on how to proceed.
Original article: www.theglobeandmail.com