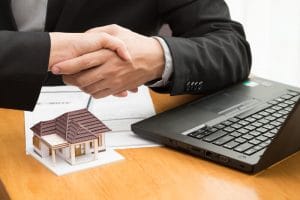 Our commitment as mortgage brokers, are to put you first!  This shows in the way that we operate our business and tailor services to your needs.  When asked why some of our clients like to work with us, the reply was: " You are a One-stop shop!"
There is no shopping around for them from bank to bank, or having to have their information sent off to several different lenders.  This is all done by us.  Once we receive your information, we do the rest.
Why else should you choose to work with a broker instead of a bank?  Here are a few reasons:
 We can access rates that your bank cannot.

We have access to Tier 1 Banks in Canada, Credit Unions, Monoline Lenders, Private Lenders and Alternative Lenders.
This extensive network allows us to ensure that you are not only getting the best rate, but the mortgage product is also aligned with your own needs.

We will negotiate on your behalf, directly with the lenders.  There is therefore no 'grunt work' needed on your part.  We do it all for you.
We can produce and show you several different options, so that you we can select the best product for your specific needs.  We don't only look at the rates, we also look at:

Prepayment options
Costs of Borrowing
Portability
Blending and Extending
Penalties for early renewals

Because we have access to a multitude of different lenders and can offer discounts that your bank cannot, our clients end up saving money when they work with us.
Working with us, means you have someone on your side.  We will work to provide you with industry information and updates long after your mortgage has completed.  We also do an annual mortgage analysis on your mortgage to establish if the product that was right for you originally, is still the right one for you today.
We are a dedicated group of individuals who work directly for you, not the lender, or the bank.  Save yourself time, money and frustration by putting our years of experience to work for you.  If you are a first-time homebuyer, or if you need advice on your mortgage, don't delay, contact us today!
Original article:  www.dominionlending.ca