Legalized marijuana, the value of your home and a home inspector.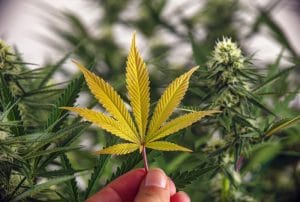 The hiring of a home inspector before purchasing a new home, would probably be in your best interest in the future.  October 17th will be going down in history as one of the most important days in Canada's social history.  The new federal Cannabis Act now permits the consumption and purchase of the previously – illicit plant.  It now allows Canadians to grow up to four plants for personal use inside their homes.
Interestingly, a recent survey done by Zoocasa, said that those involved in their survey, generally expressed negative sentiments towards consuming, cultivating and living in close proximity, to cannabis use.  57% of those polled, believed that growing the legal amount would devalue their property.
But what if someone needs to obtain financing for a home purchase and the sellers have disclosed that they smoked pot in the house, or grew a few plants.  How will this affect their home purchase?
A few years ago, someone disclosed that their home had been a grow-up a few years previously and their home insurance company cancelled their policy, citing safety issues.  We could see this happening with both lenders and mortgage default insurers, like CMHC, Genworth and Canada Guaranty.  A recent article by a member of the Canadian Real Estate Association, suggested that both lenders and insurers might ask for a complete home inspection.  It was suggested that sellers, who have grown a few plants, might want to get ahead of the problem and have an inspection done, before they list the property.  If there are any issues of mold or electrical systems that are not up to code, they can remedy this before putting it up on the market.
According to one of our Dominion Lending brokers, he contacted both CMHC and Genworth Canada to find out if any policy changes are in the pipeline.  CMHC confirmed that there's nothing beyond what is already on their books.  If there's been a grow operation, it needs to be inspected and remediation done, before they will insure the property.  Genworth says that nothing has been announced either.  Any changes will result in an official announcement to all brokers.
The bottom line is, if you own your own home and you're thinking about smoking pot in your home, or are thinking of growing a few plants, remember that it could have an affect on the value of your property.  If you are in the market for a new property, it would be important to touch base with your realtor to see if local real estate authorities have changes planned and to find out how the market is in your area.
Original article: www.dominionlending.ca