Our Mortgage Brokers will keep you informed.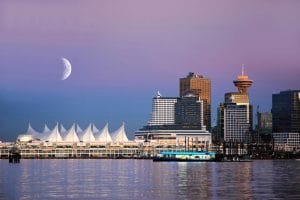 Our knowledgeable Mortgage Brokers have a combined mortgage industry knowledge of over 18 years.  Save yourself time, money and frustration by putting our years of experience to work for you and we will keep you informed of what's happening in the industry.
New data compiled by Sotheby's International Realty Canada reveal that activity and pricing in Vancouver's top-tier real estate market are poised to decelerate as the market responds to rising interest rates and the cooling effects of recent housing taxes and policies.
Residential sales activity and housing prices continue their retreat from recent years' high.  Following a 19% year-over-year contraction in sales over $1 million (condominiums, attached and single family homes) to 1,939 units sold in the first half of 2018, $1 million-plus sales in the City of Vancouver registered a steeper decline over the summer months, darkening the forecast for fall performance.
453 properties (condominiums, attached and single family homes), sold for over $1 million over July and August, down 24% compared to the same months in 2017, while luxury real estate sales over $4 million fell 33% to 31 units sold.  This slowdown was largely attributed to diminishing buyer engagement in the market, as anticipation of rising listings inventory and strengthening negotiating power resulted in lengthy or delayed purchasing decisions.   Home prices across the top-tier market edged downwards, as motivated sellers withdrew from previous price expectations and adjusted pricing to buyers' market conditions.
All segments of the top-tier market experienced notable declines in sales activity: sales of single family homes over $1 million dropped 27% from the previous summer to 213 units sold, while luxury sales over $4 million fell 38% to 24 properties sold.
Key National Influencers:
Canada's economy expanded at a robust pace of 2.9% in the second quarter of 2018, following a weak start of the year, according to the Conference Board of Canada.  While economic growth is expected to slow in the third quarter of the year, it remains strong enough to warrant a gradual reduction in monetary stimulus, according to the Bank of Canada in a statement that accompanied its decision to hold its key rate at 1.5% in September.
Although the Bank of Canada maintained its key rate at 1.5% in September, it has signaled the potential for another rate hike in October 2018, given solidifying economic conditions.
The national unemployment rate, as well as the unemployment rate in the key metropolitan areas of Montreal, Toronto and Vancouver, continue to hover at decade-lows, anchoring conventional and top-tier real estate market performance with concurrent job gains that retain and attract new residents.  Vancouver's unemployment rate of 4.7% remained the lowest of the country's largest metropolitan areas.
The implementation of the new mortgage stress test by the Office of the Superintendent of Financial Institutions (OSFI) earlier in 2018, weighed on the conventional real estate market earlier in 2018, however, its impact was less pronounced across the majority of Canada's major luxury real estate markets.
Housing affordability remains a critical influencer in the top-tier markets of Vancouver and Toronto real estate,  with single family home benchmark prices at $1.53 million in East Vancouver and $3.28 million in West Vancouver and averaging $1.24 million in the City of Toronto (August 2018), re-channeled  consumer demand into the condominium and attached home sector have elevated prices.
In spite of slackening sales and prices across the Vancouver market, the elevated cost of housing is limiting consumer mobility and activity, as prospective home sellers disengage from the market due to their lack of viable housing alternatives.
Original Article:  www.globenewswire.com